Check Out The Regent For Your Madison Dorm Experience
Use the tools below to walk through our entire building!
Take A Tour of The Regent – Virtually!
SEE INSIDE OUR SPACIOUS ROOMS AND GORGEOUS COMMON AREAS
The Regent offers TRUE student living: 9-month leases, furnished apartments, a front desk, security features, large and open community gathering spaces, and FREE ResLife programming. We've also fully embraced social distancing, sanitizing, mask-wearing, and roommate collaborating to address Covid-19 concerns.
Show All
2 Bedroom
3 Bedroom
Community Areas
As you explore The Regent, two questions will likely come to mind:
What's a Classic and an Urban?
Classic and Urban are our two apartment finish design packages.
Urban: Remodeled with cherry cabinets in kitchens and bathrooms, wood flooring in the common areas, carpeted bedrooms, warm paint colors, and upholstered living room furniture with lively patterns.
Classic: Far from basic, these apartments have oak tone cabinets in up-to-date kitchens and bathrooms, wood flooring in the kitchen and carpet in the bedrooms and living room, neutral paint colors, and suede finished upholstered living room furniture.
What's do Double and Single mean?
Single and Double refer to your room configuration – shared or private.
Double Rooms: A shared bedroom in a two-bedroom apartment; you'll have one roommate and up to two additional suitemates
Single Rooms: A private bedroom in a two or three-bedroom apartment; you'll have one or two other suitemates
Photo Gallery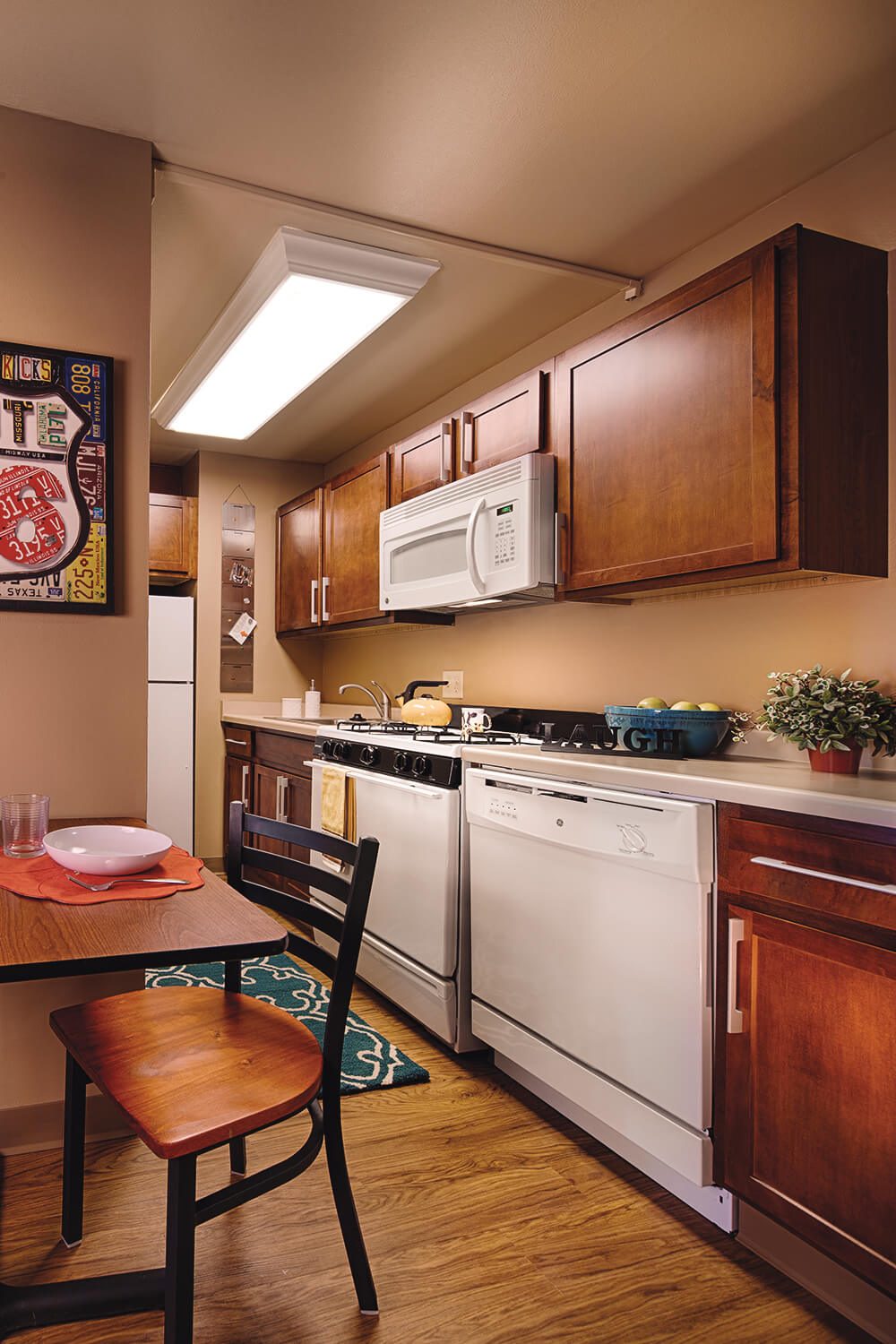 8th Floor Views
The Regent is the ideal place for your first year in Madison!
CHOOSE TO LIVE ON CAMPUS THIS FALL – DON'T MISS OUT
Don't miss out – apply to dorm The Regent today and make sure to mention you want access to our ResLife program when you sign your lease.
To get started, simply choose the ACADEMIC lease term and your preferred room style in the section below. (The "Academic" option is our standard 9-month lease term.)
Have questions? Need to talk to a person? Send us an email or give us a call: regent@stevebrownapts.com or 608-258-4900.